West Wiltshire Rail Users Group - News
West Wiltshire Rail Users Group News and Newsletter
Great Western Route Modernisation
Platform widening was successfully completed at Bath Spa during April as planned. Work is now continuing in the Swindon area with some amendments to rail services over the Spring bank holiday weekend and over the weekend of 10th / 11th June.

During this period a revised train service will be operating with buses replacing trains between Swindon and Chippenham and between Swindon and Bristol Parkway.

GWR have a journey planner on their website for planning a journey during this period. The journey planner can be found here.
Further ahead from 8th to 16th July, buses are to replace trains from Swindon to Bath Spa through Chippenham and on the 'Trans-Wilts' line from Swindon to Westbury via Chippenham, Melksham and Trowbridge.

Visit GWR.com for further details.
Tidy up for Westbury Station Garden.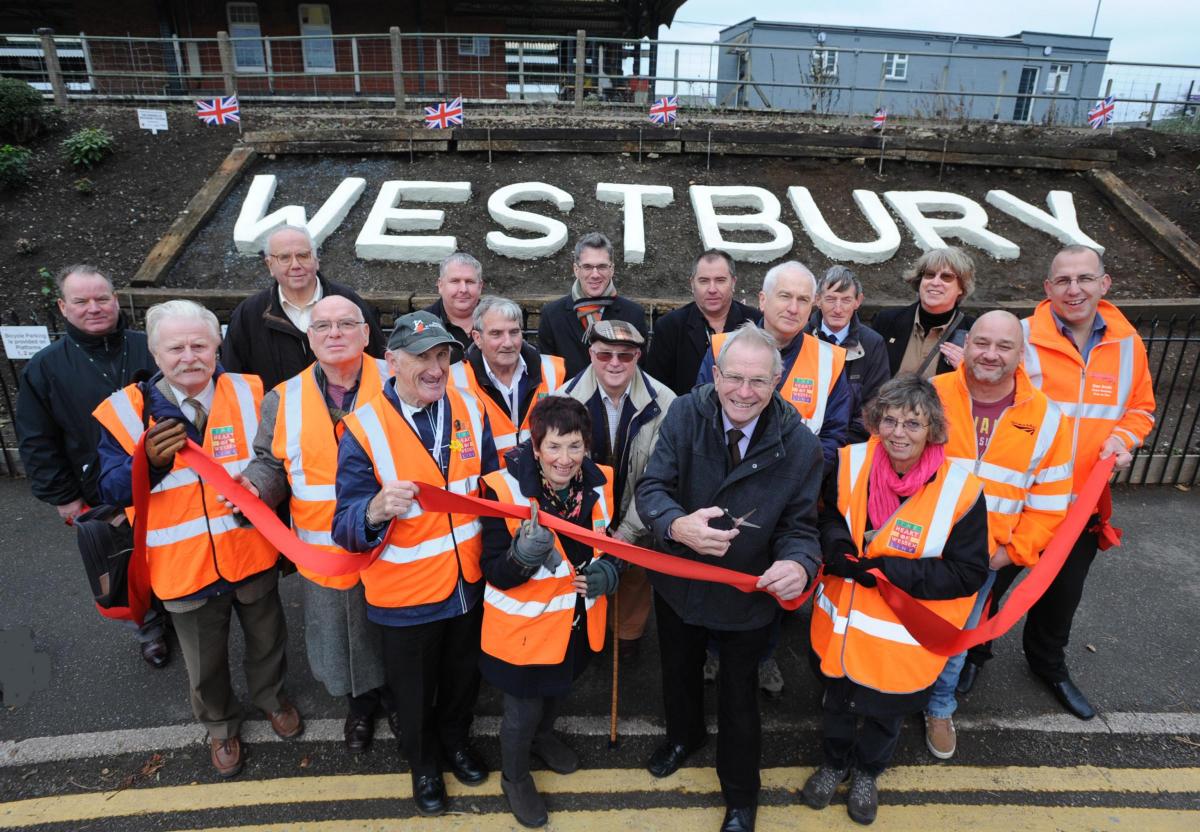 Friends of Westbury station, including members of WWRUG and the Heart of Wessex CRP watch Cllr. Horace Prickett cutting the tape to unveil a transformed embankment next to the entrance to Westbury station. [Picture by Trevor Porter, Wiltshire Times].

Read the full article published on 30th November 2016 in Wiltshire Times here.
September Public Meeting - Melksham – Past, Present and Future
On Friday 9th September 2016 we were delighted to receive a talk by Graham Ellis, Community Rail Officer for TransWilts CRP entitled 'Melksham – Past, Present and Future' at the Railway Inn in Westbury. In conjunction with GWR a special train was arranged to enable anyone attending the talk to return to Melksham or Chippenham by train! This special left Westbury at 21:20 after the talk, returning from Chippenham to Westbury at 22:03, making use of a unit which would have otherwise been waiting over at Westbury. The slides from Graham's interesting and informative talk can be viewed here.